4 tags
Work Gripe
When I fill in for someone at the desk, I love when someone says "You're not (The Woman I'm Filling In For)". Whoever says that is usually really cool,  filled with empathy, and definitely not using me as a comedic prop for an audience of zero.
6 tags
7 tags
4 tags
Some thoughts on "Marriage Equality"
I say this as a guy who just got married: There's essentially no good reason the institution of marriage holds as much legal weight as it does within our ostensibly non-religious government.  True equality would mean unmarried domestic partners receive all the same benefits and privileges of married couples.  They should be able to get that without having to sign a contract with the state or...
7 tags
11 tags
5 tags
5 tags
3 tags
1 tag
6 tags
9 tags
6 tags
6 tags
6 tags
1 tag
Rest in Peace, Michael Asher.
Michael Asher once said to me "John, maybe you can answer a question I've always had…"  God knows I would have liked to have answered a question Michael Asher always had.  Looking at some goofball painting of mine, he asked me what it "meant" when you could see the sides of letters in block lettering.  I was like "Uh, I guess it means they're meant...
Name Change
In an effort to be more positive in life and to manifest more good stuff, I'm going to change the name of this blog in the near future.  Having the words "Nobody Wants That" precede all my drawings and writings I post is a bit self-negating to say the least.  Names are being tested for cleverness, inference, and audience approval and a new one will be unveiled shortly. 
Work Memo: First Draft. Too Much?
" STUDENTS WHO FEEL INCLINED TO SMASH THINGS AND PUT THE FACILITIES OF THEIR OWN SCHOOL IN PERIL ARE ADVISED TO SIMPLY CUT UP A BUNCH OF HUNDRED DOLLAR BILLS WITH SCISSORS, AS THAT IS THE MOST SAFE AND EFFICIENT WAY TO COMPLETELY WASTE YOUR OWN MONEY. " 
5 tags
This sounds cool but is also maybe too complicated... →
8 tags
John Yau on Warhol
The ongoing MOCA controversy in L.A. has led to a lot of talk about the "populism" of Deitch and Warhol.  It's all got me thinking about John Yau's excellent In The Realm of Appearances,  a uniquely nuanced consideration and criticism of Warhol that actually considers the ramifications of his work beyond the simplistic reads people have been trotting out lately to validate...
"The not uncommon idea, that painting is 'the production by means of..."
– from the Introduction to The Practice & Science of Drawing, Harold Speed, 1917.
13 tags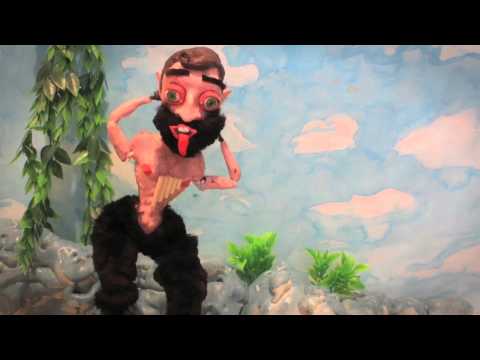 11 tags
My MOCA Demands
I have been following the downward trajectory of the Los Angeles Museum of Contemporary Art with dismay, distress, and a disinclination to self-destruct by contributing to its distorted discourses, yet I can no longer sit on the sidelines of what, as a veteran Californian of 8 years, I recognize as THE MOST IMPORTANT FIGHT BETWEEN LOS ANGELES RICH PEOPLE OF OUR TIME, and so I must, nay, I feel...
22 tags
The Visual Tyranny of Shepard Fairey
The following was written a little over a year ago.  It was meant to be published around the time the "Art in the Streets" show was up at MOCA in Los Angeles.  It was to be published in an online arts journal, but for one reason or another they never ran it.  Since then a lot has happened.  The Occupy Movement became a force for social change.  Shepard Fairey was somewhat involved,...
17 tags
9 tags
Art:21 Yelling Fire in the Hall of Presidents →
Jon McNaughton's "The Forgotten Man" and "One Nation Under Socialism" discussed and related to Komar and Melamid, Peter Saul, Sean Landers, Shepard Fairey, Ben White. 
10 tags
Art 21 Blog Post: Just Us Boyz →
Doing a bit of an unofficial sequel to the Kelley/McCarthy/Elliott post, this one is specifically about McCarthy and Kelley's "Family Tyranny" as it relates to "Just 3 Boyz" by Tim and Eric. 
What do you give the kid who has everything?
Are you guys as excited about James Franco's "Rebel Without A Cause" as I am?
11 tags
Art 21 Guest Blog: Pervasive Desperation &... →
New post on the Art21 blog today! I talk about Rainer vs. Abramovic and the prescient crackpot art critic Theodore L. Shaw.
I'm Guest Blogging On Art 21 →
On my first entry, I talked about Chris Elliot's "Get A Life" and my own art practice. Tomorrow… Rainer vs. Abramovic and the inspiring curmudgeon Theodore L. Shaw!
10 tags
"Cave Kid" by The Tokeleys, 2003. ...
14 tags
8 tags
7 tags
Knowledges: Mount Wilson Observatory →
This is a great project.  Please check it out and donate.  It's going to be an amazing event, free and open to the public, at Mount Wilson Observatory in Pasadena, CA, June 23 and 24th.
14 tags
12 tags
Watch
Totally Golden Coins Available Here!!
7 tags

8 tags
8 tags
10 tags
10 tags
10 tags
16 tags
Heretics Lost Podcast →
I would like to remind the world that some friends and I made an insane 5-part radio-play style podcast called Heretics Lost, about friars who get shipwrecked on an island of Bacchus worshipping women, and who are terrorized by a hermaphrodite goat-man-fish-monster.
10 tags
10 tags
Residency Hesitancy
As a person who is not independently wealthy, I can't help viewing most artist residencies as opportunities to lose my job, enter a fucked up subletting situation, put undue strain on my relationship, and generally rack up credit card debt for a few months. There's positive stuff that happens too, right?
9 tags